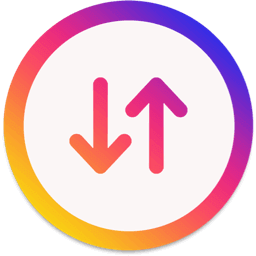 TransData – Internet Data Speed 2.7
TransData
mac cracked app – is a network data transmission rate
monitoring
software
, It allows you to know how much total data your Mac uses through a specific interface (such as Wi-Fi, Ethernet, FireWire, Bluetooth PAN, Thunderbolt, etc.). And how much internet data your personal computer consumes, and what is the transmission rate (up/down) of data packets.
TransData function:
1. Display the network data transmission rate (Kbps / Mbps) on the menu bar up/down speed.
2. Display the total data used by the PC from the beginning of the session.
3. Beautiful widgets that display up/down data, you can place it anywhere on the screen.
4. Provide the network name using the local IP (your PC is connected to)
5. Display the data rate relative to time on the graph.
6. The graph displays real-time bandwidth data at 1-second intervals. · The refresh rate can be customized according to the requirements in the preferences.
7. Beautiful user interface, graphics and widgets with dark/light theme.
8. It is a basic utility. Each PC should monitor the data rate and usage through the interface.
9, TransData is suitable for Macbook Air, Macbook Pro, iMac, MacBook, MacPro, Mac Mini.
Mac cracked app screenshot:
---